Any move is stressful, but packing up and moving to another state typically causes a higher level of anxiety.
Big John's is one of the area's few remaining original independent long distance movers. We conduct long-distance moves from New York City to Florida, Texas, Chicago, and all points in between, with occasional forays to California and the Southwest. We also provide daily guaranteed pickup and delivery to Philadelphia, Massachusetts, and Washington, DC.
Unlike most long-distance movers, we do not hire subcontractors. Instead, we use our own crews of moving professionals, who have been hired and trained by Big John himself, and our own fleet of modern, environmentally-friendly "green" trucks and vans.
As part of our quality control process, we tag each item and carefully check it against an inventory list during the loading and unloading process, to ensure that everything has arrived intact and is accounted for.
We also provide packing services (full or partial) to save you the time and hassle of doing it yourself. For example, we can custom-pack expensive and breakable items (glassware, artwork, collectibles) while the customer packs durable items such as books and clothing.
Most of all, our long distance movers provide you peace of mind during a hectic and disruptive time.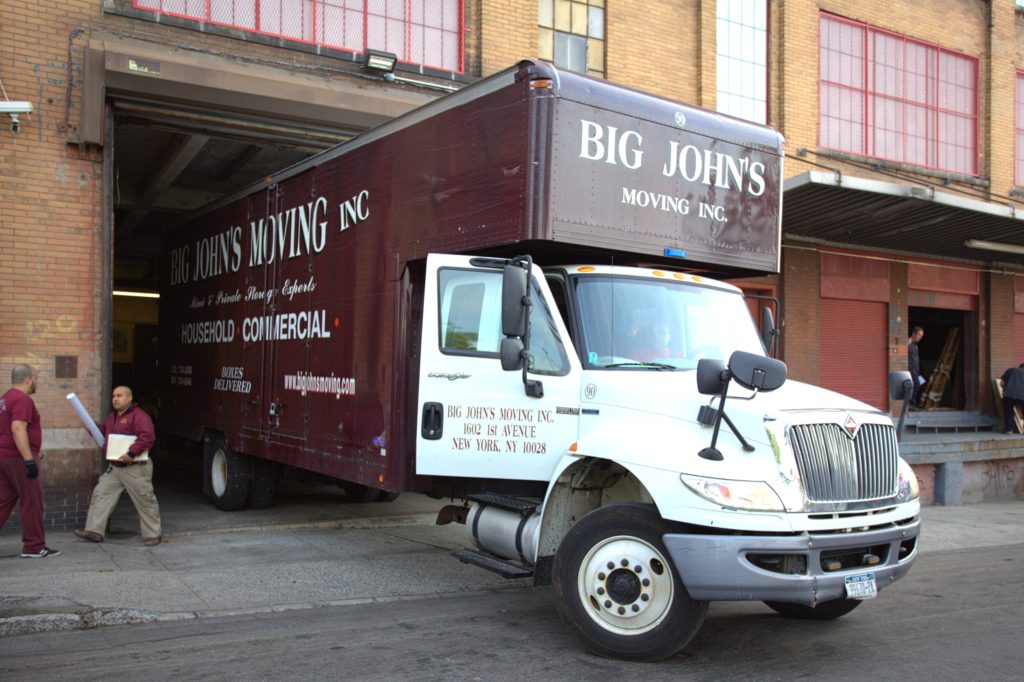 Moving is a very stressful event. The one bright spot was dealing with your highly qualified and courteous staff for my long distance move from Long Island to Texas.
Alex, Lenny, Cesar, and Pierce arrived right on time and were friendly and professional in loading my possessions. I always fear that I will lose something during a move. But your system of tagging each item and checking it against an inventory list each time the goods are loaded and unloaded from the truck worked to perfection and provided me peace of mind.

The delivery crew did a super job. Nothing was lost and everything was intact. They also helped me assemble some of my furniture.

Thanks to you and your people, this has been the best of the 11 moves I have made. Keep up the great work!