Big John's Manhattan office has a fully-stocked moving and packing supplies showroom, where our courteous, experienced staff will help you select the type and number of moving supplies you'll need, including:
Boxes
−    Book boxes
−    Chair box
−    Cube box
−    File boxes
−    Golf & floor lamp boxes
−    Linen boxes
−    Picture Boxes
−    TV Box
−    Utilities boxes
−    Wardrobe box (with bar)
−    Wardrobe box (laydown)

Bubble Wrap

Carpeted Dollies

Commercial Bins

Dish Packs
Furniture covers
−    Chair covers (2/pkg.)
−    Full/twin mattress
−    King mattress
−    Queen mattress
−    Sofa Cover

Furniture pads

Mailing Tubes

Markers

Packing tape

Paper Pads

Stretch Film

Styrofoam (peanuts)

Twine

Unprinted newspaper

Wine cases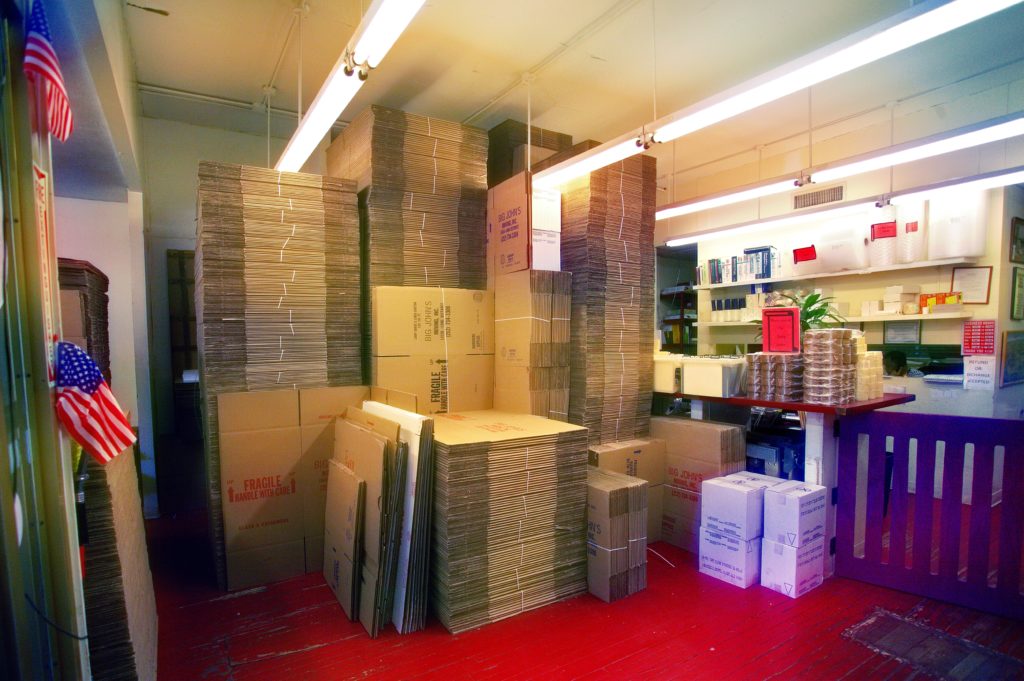 After 52 years in New York, there was much fear on my part on how I would handle my move to Florida.
I mapped out my own plan, which fell by the wayside when I called your office and spoke to Sophie. From that moment on, all fear and anxiety were gone. She put my mind at ease and assured me that all was going to go well.

Sophie gave me your number for supplies, sent me a detailed product list, and advised on other moving needs. Boxes and supplies were delivered to my apartment and were exactly what we needed to get started.

After packing our personal items, we made arrangements with Sophie for the actual move. Your movers were prompt, courteous, strong, and extremely quick. In a few hours, the move was finished and everything arrived in Florida in perfect condition.
Visit our Moving Supplies Showroom at 1602 1st Avenue, corner of 83rd Street, and get our FREE booklet "How to Pack for Moving." We also offer FREE delivery for all moving supply orders over $75 within Manhattan.